Vermicula is a cast-iron pot and pan born in Nagoya, Aichi Prefecture, Japan. The highly airtight cast-iron pots and pans have spawned a trend toward "waterless cooking" and have gained support not only from cooking enthusiasts but also from ordinary households. Aichi Dobby Corporation, which manufactures Vermicula, was originally a subcontract factory. We take a closer look at the appeal of this top-of-the-line pot born from an idea.
The "best pot" born in Aichi Prefecture, a manufacturing kingdom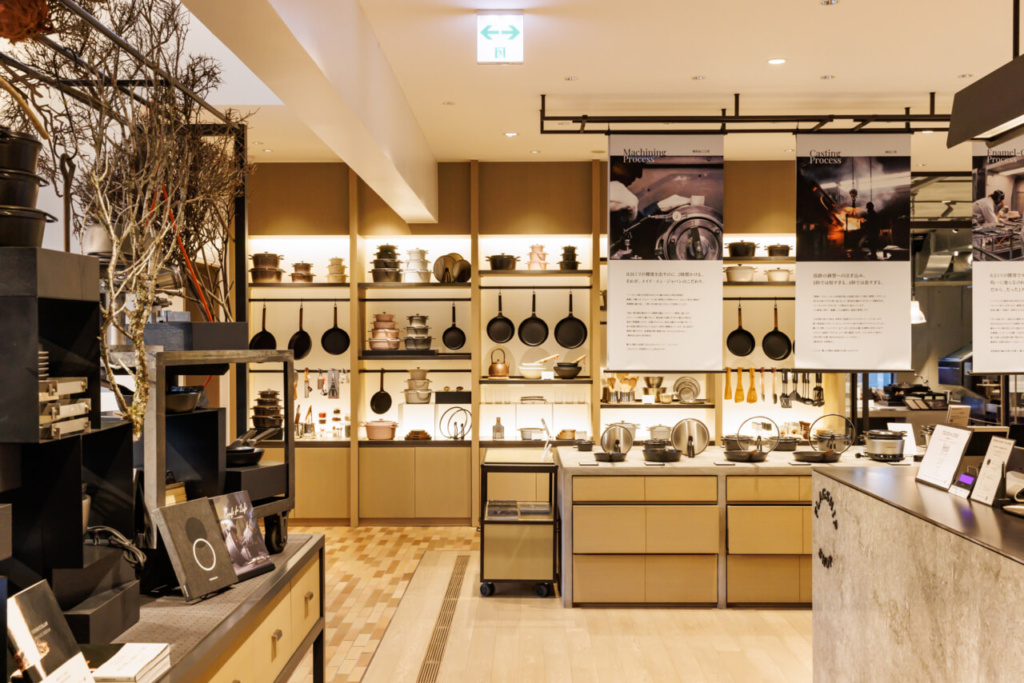 Aichi Prefecture is known for its thriving manufacturing industry. According to the 2021 Economic Census, Aichi Prefecture accounted for about 14.6% of the nation's manufactured goods shipments in 2020, ranking first in Japan for 44 consecutive years. The development of the transportation machinery industry, including automobiles, has been supported by manufacturers that produce each component, so-called subcontractors. And ideas that emerge from highly skilled local factories sometimes surprise the world. Aichi Dobby," located in Nagoya City, Aichi Prefecture, is one such company. Their "Vermicula" cast-iron pots and pans were born out of a desire to "create the world's best product from a local factory," and have since become a huge hit product distributed worldwide. We interviewed Mr. Tomoharu Hijikata, Vice President and Representative Director of Aichi Dobby, the creator of Vermicula, about how the product was born.
From a Subcontractor to a Major Manufacturer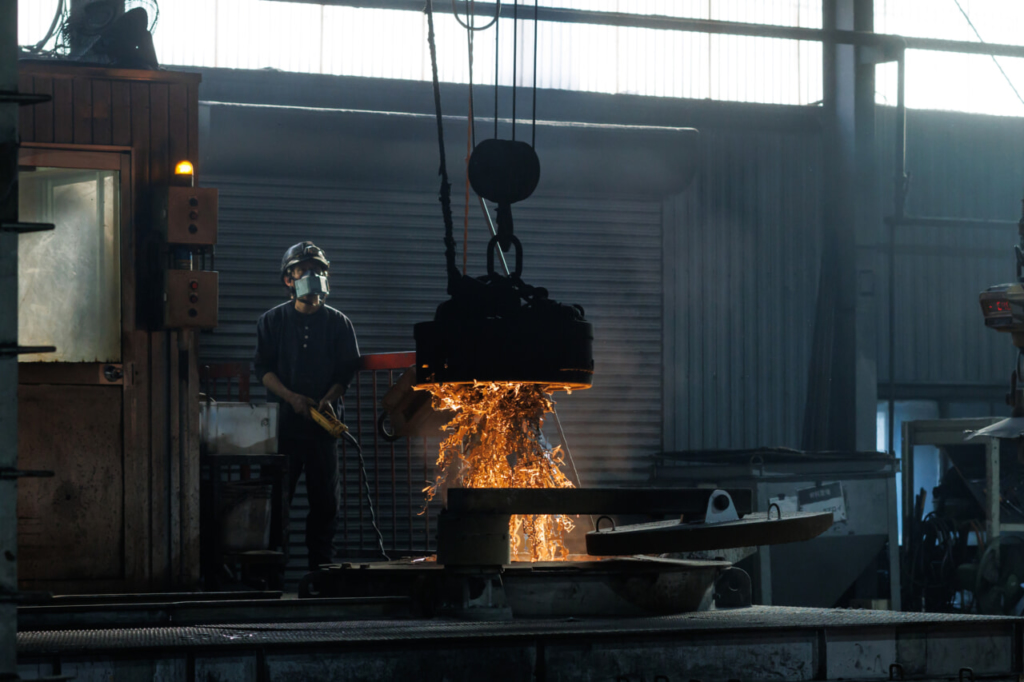 Aichi Dobie is a casting manufacturer founded in 1936 in Nagoya, Aichi Prefecture. The company used to manufacture "dobby looms," a type of loom, but after Kunihiro Hijikata's elder brother and president took over the family factory in 2001, the company began manufacturing hydraulic parts, precision components used in ships and crane trucks, as the Japanese textile industry declined.

At that time, Kunihiro became a casting craftsman and Tomoharu became a precision machinist, and the company's technical skills improved, resulting in good management. The company's performance as a subcontracting business was strong, but at the same time, the company was facing a sense of crisis: "We cannot grow the company in the future by subcontracting alone," he said.

We, as a manufacturing company, are only happy when people say, 'Thank you for making good products. But I thought it would be difficult to feel that joy if we only subcontracted. We wanted to make things that we thought up ourselves and deliver them directly to our customers to make them happy," said Hijikata. So, we decided to create "something that only we can do and that is the best in the world" using our casting technology.
Products that "make customers happy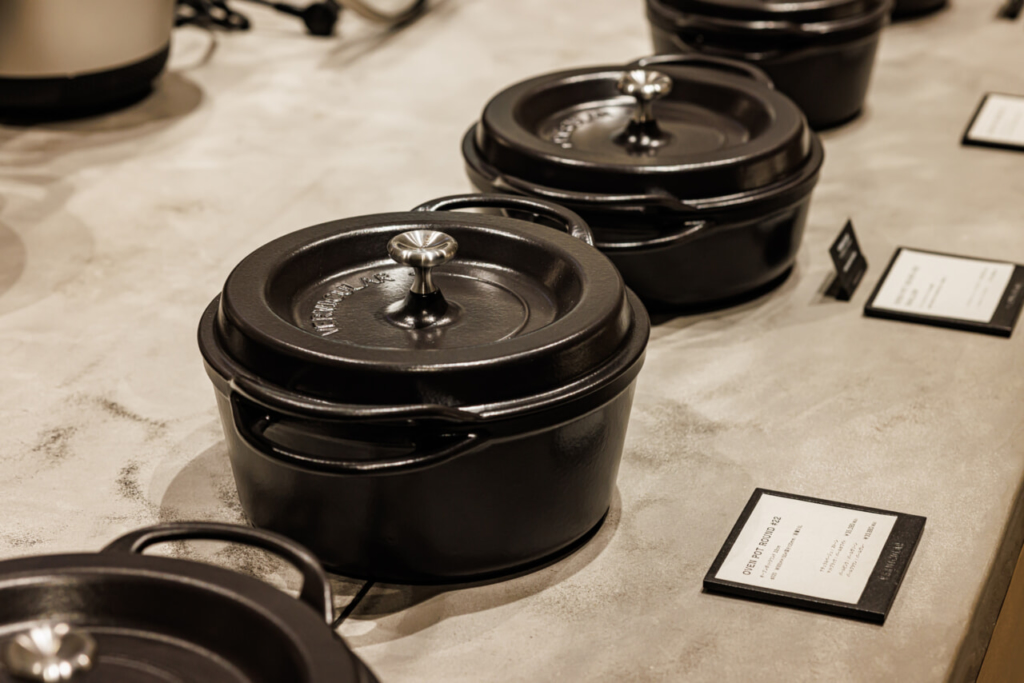 However, it was difficult for a small town factory to make a large capital investment. The company started making products using casting and precision machining technologies, but initially had difficulty coming up with ideas. One day, he stopped by a bookstore and learned that a Dutch oven, a pot with a lid made of thick cast iron, was gaining popularity as a "magic pot. I was skeptical, but I was still impressed. Although he was skeptical, he purchased a cast-iron enameled pot made overseas that was on sale at the time. When he tasted the dishes he actually made, he was surprised at the difference in taste. The food tasted warm, as if it were something different from the food cooked in the pots and pans he used daily.
Mr. Hijikata immediately began researching, "Is cast iron enamel the best pot in the world? He immediately began to investigate. However, he found that "aluminum and stainless steel pots that are airtight and can cook without water" were regarded as superior to cast-iron pots and pans. Cast iron enamel was regarded as the best for cooking because it combines the "good heat conduction" of iron, the carbon contained in cast iron, and the "heat retention and far-infrared ray effect" of enamel. However, cast metal inevitably has gaps in the casting process, making it less sealed. Because of the low sealing property, cooking without water to bring out the maximum flavor of the ingredients is not possible. As a result, aluminum and stainless steel, which are more hermetically sealed, were more highly regarded.
Mr. Hijikata thought, "Then, if I can combine my brother's casting technology with my own precision machining technology to create a cast-iron enameled pot that is hermetically sealed and can cook without water, this will be the best in the world. This was the impetus for the development of Vermicula.
Struggling with cast iron and enamel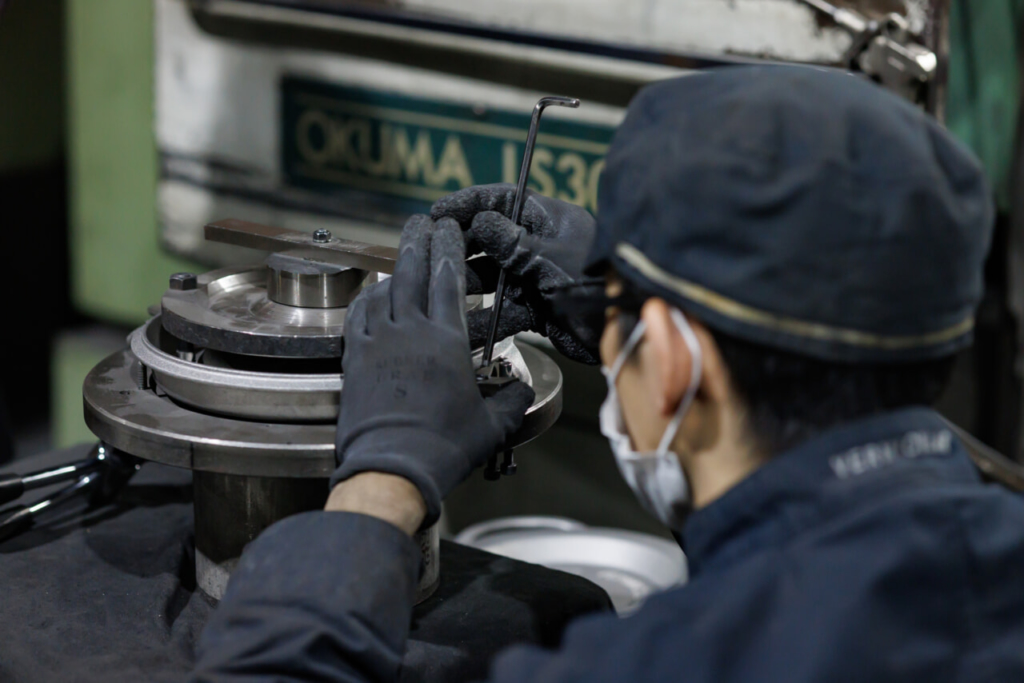 Even though it is a cast-iron enameled pot, it is highly airtight. It can be used for cooking without water, and the umami of the ingredients can be locked in the food as it is. Creating a one-of-a-kind, one-of-a-kind pot. The goal was in sight, but it would take some twists and turns until completion. At first, I thought I could do it in about three months," Hijikata recalls, "but first of all, Japan didn't have the technology to enamel castings. It was very difficult," recalls Hijikata.

To begin with, enameling is the process of applying a glassy glaze to the surface of a metal material such as iron or aluminum and baking it at a high temperature. Casting enamel requires enamel to be applied to cast metal and baked at 800 degrees Celsius, but the cast metal begins to melt at around 720 degrees Celsius, causing its structure to lose its shape and air bubbles to appear. In other words, when enamel is baked, the surface of the enamel becomes uneven with air bubbles, and baking itself was difficult.
Vermicula, a material encountered by chance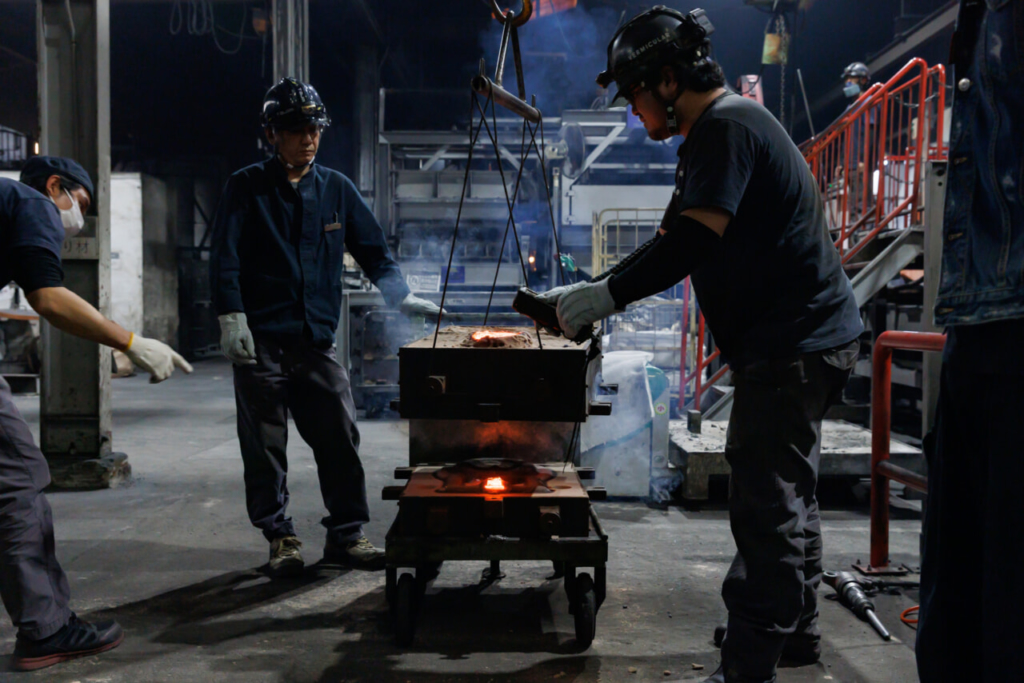 The casting used to develop the pots and pans was not just melted iron, but was a mixture of more than 10 different substances that caused a chemical reaction. Through trial and error, they found that changing the mixture made it easier to enamel. Finally, they succeeded in baking enamel on cast metal, but now the problem of sealing stood in the way. Cast pots and pans are extremely thin (3 mm), and the heat applied during the enameling process inevitably distorts the precision-engineered pots and pans to make them airtight, causing the seal to fail.
It was at this time that Hijikata-san's brother received an order for subcontracting business from a new client. It was there that he came across a special material for castings called "compacted vermicula. When Hijikata-san saw the shavings from the precision machining process, he had a flash of inspiration: "I don't have any proof, but maybe this is what it could be. By redeveloping the material based on compacted vermicula, which has high strength and excellent heat conduction, it became possible to enamel thin pots and pans. This process made it possible to produce a highly airtight cast enameled pot, which had been longed for. He named the completed pot "Vermicula. If we had not received the order by chance, it might have been difficult to make it happen. We were lucky," laughs Hijikata.
The success of "anhydrous curry" led to further success.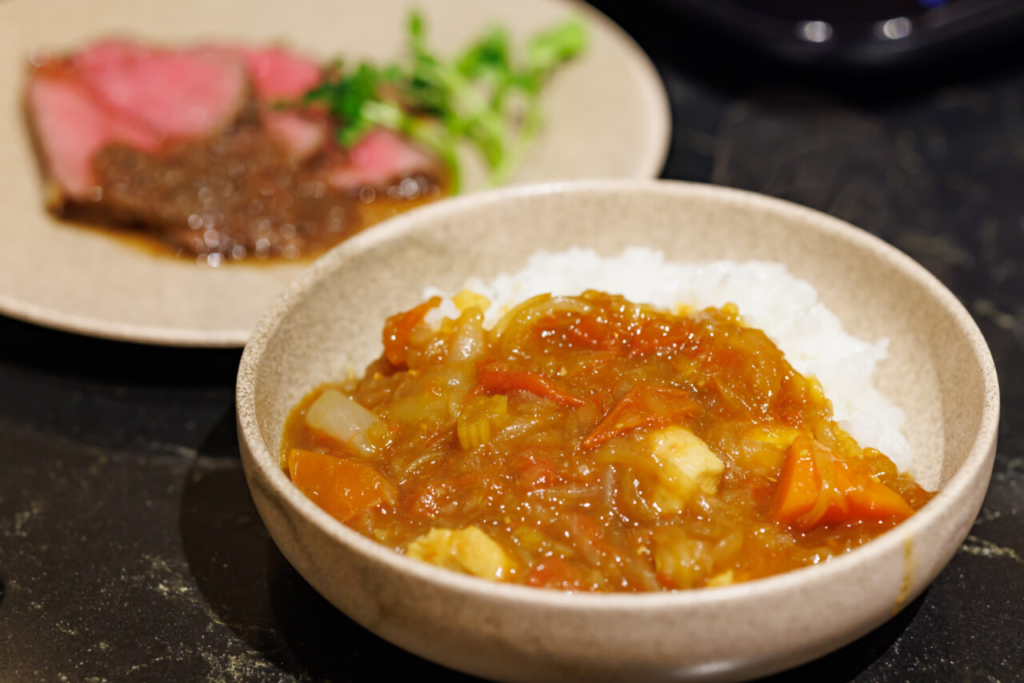 The completed "world's best pot," Vermicula, went on sale in February 2010 and quickly established itself as a cooking pot, gaining recognition through word of mouth among cookery researchers and social networking sites. What triggered the hit? When we ask Hijikata-san, he says, "I think it was the anhydrous curry. Waterless curry is a type of curry that uses only the water from the ingredients. The umami of the vegetables is condensed to the last drop, and a mellow aroma spreads in your mouth. The phrase, "Curry can be made without water," had an impact on the public and was more than enough to get consumers interested in the recipe.
An e-mail from a fan made us realize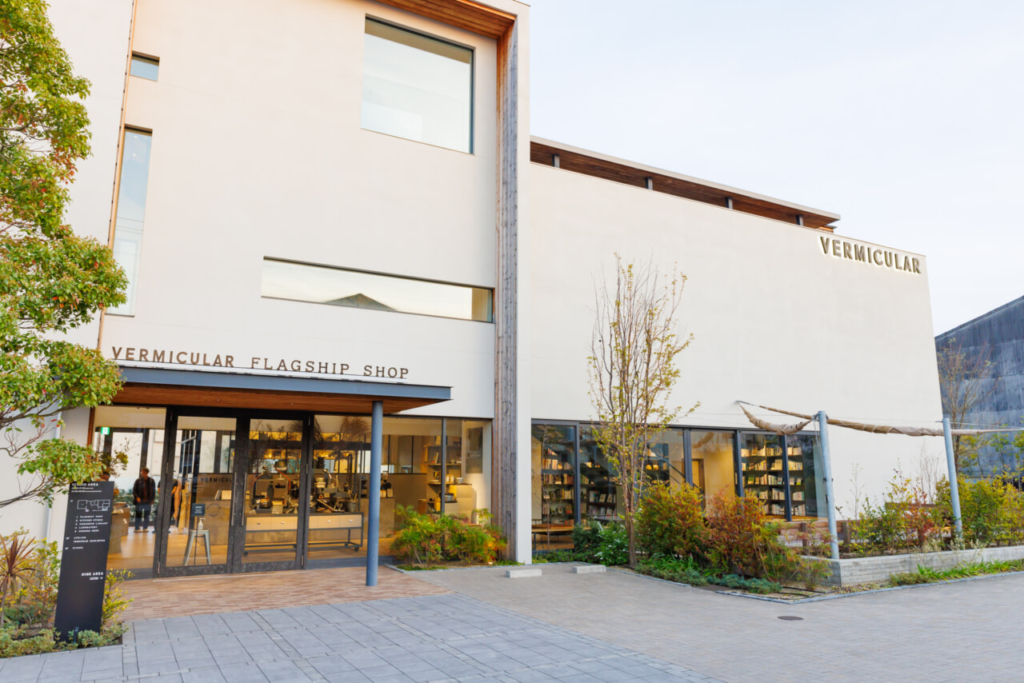 In 2019, the company opened "Vermicula Village" along the canal, a short walk from the factory. It will include a restaurant where visitors can enjoy a menu prepared using actual Vermicula pots, pans, and rice cookers (rice pots), a bakery that sells bread baked in special pots, cooking classes, and a store, all with Hijikata's wish that "we want people to experience the taste that we are proud to say is the best in the world. The bakery, cooking school, shop, and other facilities are all designed in line with Hijikata and his team's wish for their customers to "experience the world's best taste. Furthermore, in 2021, they will open "Vermicula House" in Daikanyama, Tokyo. It is now a major brand with fans all over the world.
However, due to the rising cost of fuel and raw materials, the company was forced to raise the price of each product by approximately 10% in June 2022. It was a painful decision, but the price of steel, which makes up the bulk of the raw materials, had ballooned, and the company had no choice but to reflect this in its selling prices. Hijikata-san, who reads all the e-mails he receives from customers, saw earnest messages from fans saying, "I can't buy any more if the prices are this high," and "Corporate efforts are also important. It made me wonder if we had really made an effort," said Hijikata. This e-mail prompted the entire company to make a thorough cost-cutting effort. Then, in April 2023, the company made the decision to drastically reduce prices. Some products are now cheaper than before the price increase. Mr. Hijikata proudly states, "It's a lot of work, but I want lots of people to use our products.
To become the world's best-loved brand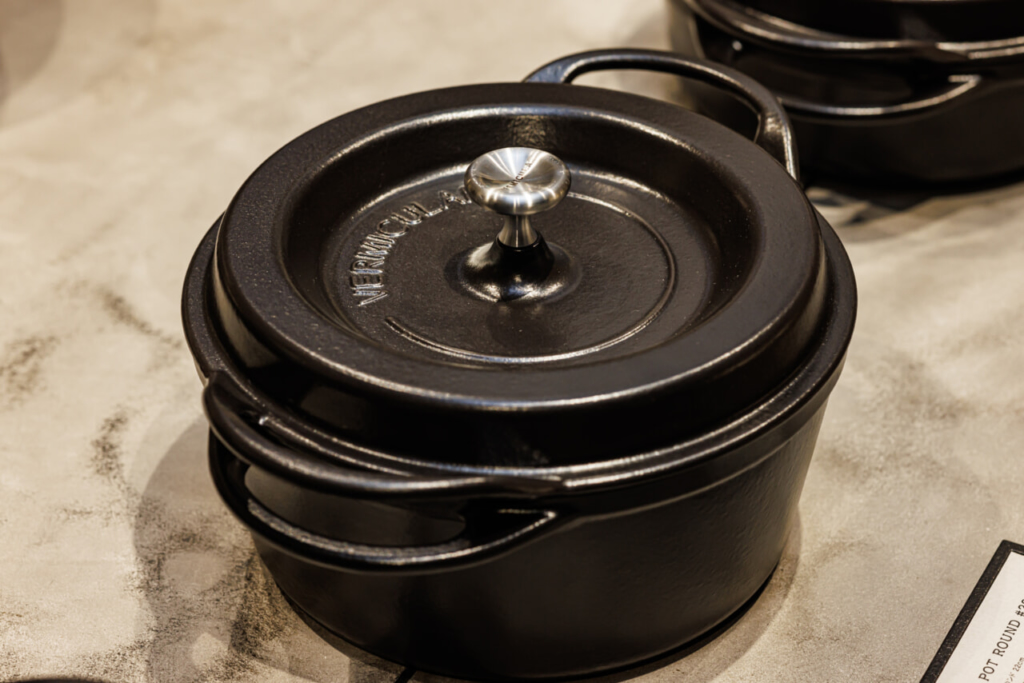 Currently, Aichi Dobbies does not accept subcontracts. The reason for this is to focus the employees' attention on Vermicula. The company started out making the world's best pots and pans with the idea, "We are a small company, but we want to create an overwhelming product that the world has never seen before. Mr. Hijikata said, "It was hard work, and we are still having a hard time. But I have more and more friends and reliable staff. I enjoy doing this," he says.
His future goal is to make Vermicula the world's most "loved" brand of cookware. Enamel gradually peels off and becomes damaged with use, but Vermicula accepts recoating, extending the life of the product. The world's best pots and pans for a lifetime of use. Mr. Hijikata's dream, "We wanted to create something that we could deliver directly to our customers and make them happy with our own ideas," has grown into an even bigger vision with the popularity of Vermicula.
ACCESS
Vermicula Village Studio Area, 2 Funado-cho, Nakagawa-ku, Nagoya, Aichi, Japan
TEL 052-352-2531