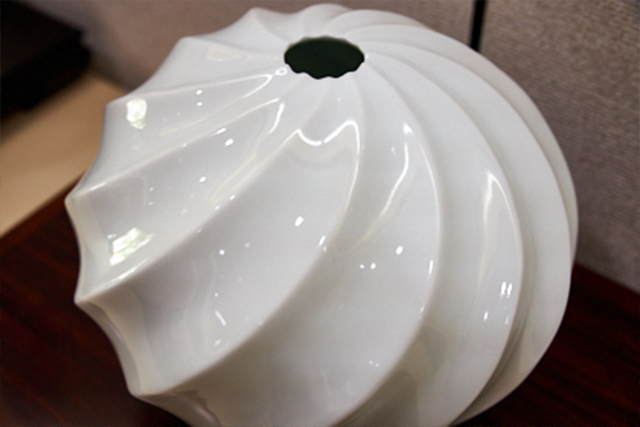 Many associate colorful designs with Arita-yaki, but most of the pieces by potter Inoue Manji are unadorned white porcelain, and yet they seem to leave a much stronger impression than the colorful pieces. The translucent porcelain pieces are twisted in such a way that one wonders how they were formed. The complex pieces are made by hand using a potter's wheel. Inoue Manji is recognized as Living National Treasure of an important intangible cultural property for his skills in Arita-yaki white porcelain.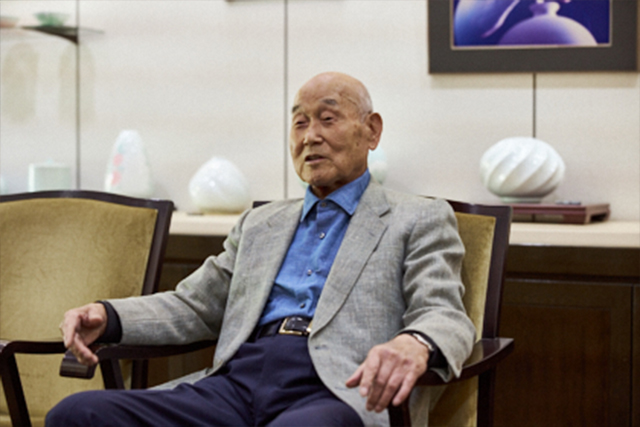 "For me, the shape itself is a pattern. `Kogei` must be both practical and beautiful. Although I make very complex pieces, the simple shapes are actually the most difficult to create. I've spent up to a year creating a simple tea bowl until I was fully satisfied with the results." (Inoue Manji) Born in 1929, Manji trained under the twelfth Sakaida Kakiemon after returning from the war. In his seventh year of training, Manji was drawn to the first Okugawa Chuemon who was known as the potter's wheel expert, and began training with him. Since then, Manji has continued to hone his skills on the potter's wheel.
"I travel abroad for exhibitions which can be stimulating, and this is then reflected in my pieces." (Inoue Manji)
He currently has a kiln in Arita city in Saga with his grandson Yuki. Yuki graduated from the Art department at Tamagawa University and worked in the fashion industry before returning to his hometown. He has been studying white porcelain under his grandfather since 2012, while also expanding into new areas such as creating accessories in collaboration with fashion brands, earning him a lot of attention as an emerging artist.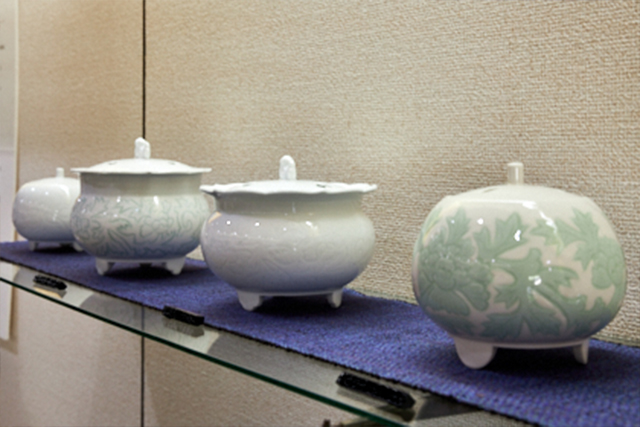 According to Manji, more than 500 have trained with him, including those from abroad. "It's hard to teach others. You need to be a ten to create pieces on your own, but you need to be a twelve or even thirteen in order to teach others. Creating pieces for the present while carrying on the techniques from the past. That is how tradition is passed on. You can't advance if you continue to do things as they were. You need to continue to challenge yourself and nurture new talent." (Inoue Manji)
"What kind of people are best suited for pottery?" (Nakata)
"You need to be good with your hands, but you shouldn't be too adept. If you're too proficient, the forms come easily, and you don't work at it. It applies to a lot of things, but those who are willing to work daily on their skills seem to do well."
He continued "White porcelain is never complete. I continue to learn even at 90." Speaking with him, it's evident how much he truly loves white porcelain. For the 400th anniversary of Arita-yaki, he spent 20 years creating 400 "different" white porcelain pieces. His work is never ending.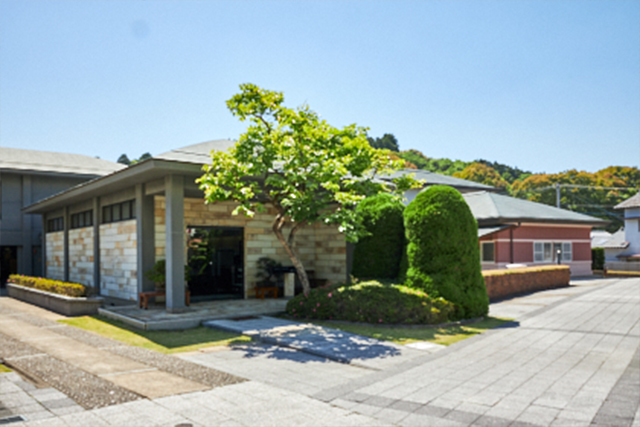 ACCESS
Inoue Manji Kiln

307 Nanzan, Arita-cho Nishimatsuura-gun, Saga 844-0028
TEL 0955-42-4438