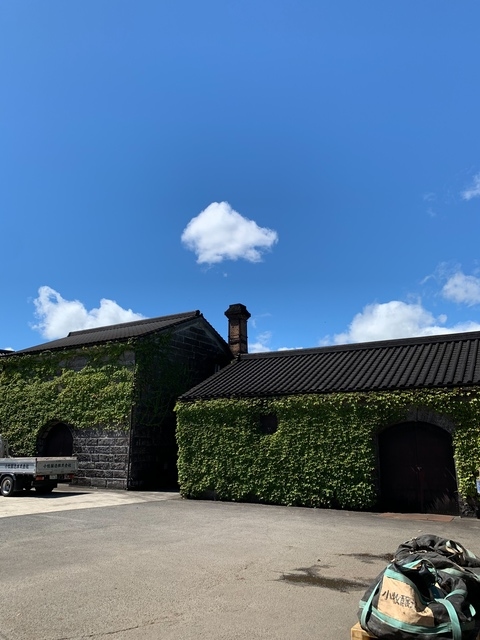 There is a shochu distiller in Kagoshima which stands out among the 100 distillers, all with histories of more than 100 years.
Komaki Joryujo which is located in the northwestern part of the prefecture in Satsuma city, was established in 1909. It is surrounded by nature including mountain ranges such as Mount Shibi and the beautiful Sendai River. Despite being exposed to water damage on three occasions due to flooding, they have made a remarkable comeback each time due to the support of those around them.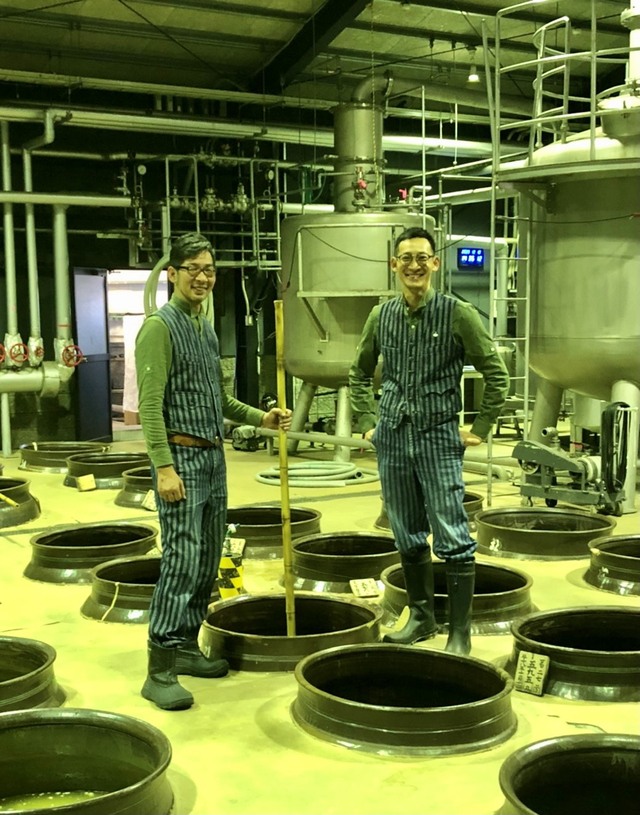 Currently, the distillery is run by the older brother Kazunori and his brother Isekichi who are president and head distiller respectively. Their signature label is "Issho" which was created in commemoration of the centennial celebration in 2009, "Isekichi Don" named after the founder and second generation chairman, and "Komaki" which is brewed in urns using traditional methods. "Issho" takes letters from the brother's names and also has the meaning of "everlasting relationships".
"Issho" has a stylish label and bottle adorned with a motif of the family crest. There are 3 variations. "Issho Bronze" uses beer malt and is fermented at low temperatures, an ode to their desire to continue making shochu for another 100 years. "Issho Silver" uses traditional black koji mold and yeast that has been preserved for more than 100 years combined with traditional techniques. "Beni Komaki" uses sweet potatoes and has a sweet fruitiness preferred by women. "Ikkokumono" is also a stand alone label using malt made from potatoes rather than rice.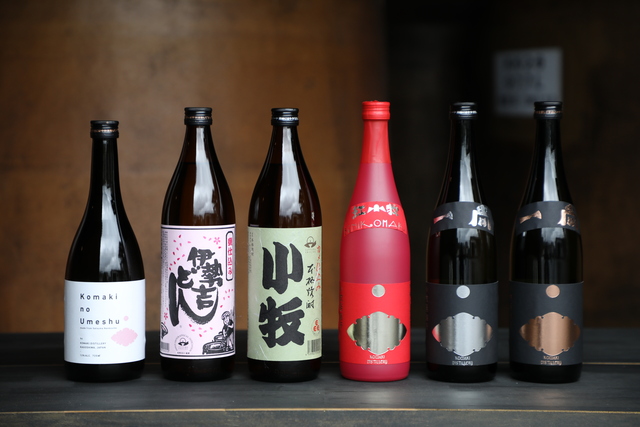 When visiting the distillery, we were surprised to see the workers all wearing uniforms. Designed to be reminiscent of the Industrial Revolution when the distillery was founded, the uniforms symbolize the desire and dedication to preserve and uphold the history and origins of the forefathers. There is a sense of nostalgia as they gather and commiserate in front of the brew house.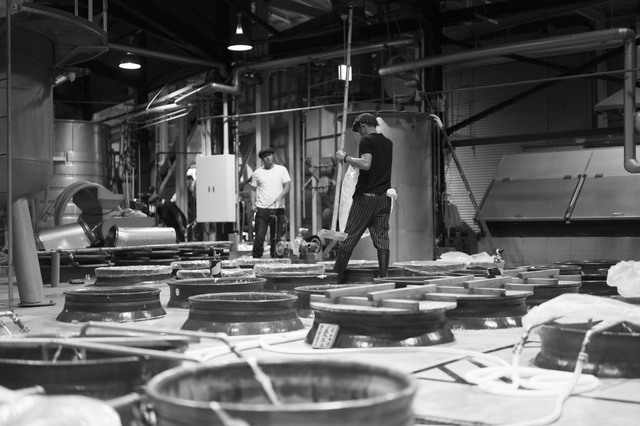 While sake is brewed, shochu is distilled. The process of cooling the steam after fermentation to extract the liquid removes impurities, enhancing the alcohol content. Each ingredient is selected with care, and strict standards are set at every stage from fermentation to the perfect balance of distilling.
The brothers established "Kyushu Honkaku Shochu Young Men's Association" in 2020 as a way to continue the shochu tradition and maintain Kyushu's prominence for shochu production. Komaki Joryujo is indeed a pioneer leading the future of shochu.
ACCESS
Komaki Jozo Inc.

12 Tokiyoshi, Satsuma-cho, Satsuma-gun, Kagoshima
TEL 0996-53-0001